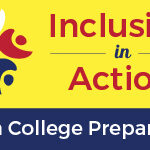 Seton Catholic Preparatory is Facing Fears to Ignite Inclusion
September 21, 2022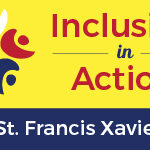 St. Francis Xavier School Is All In for Inclusion
October 19, 2022
How Two Girls Changed Torah Day
In Phoenix, Torah Day School is imparting traditional Jewish values in inclusive classrooms, and it all started with two little girls.
In 2021, two early elementary students with different abilities applied to the private K-8 school. The young girls use wheelchairs to get around and both have cognitive delays. They had been public school students in self-contained special education classrooms, but their parents were dissatisfied with their education. The children felt isolated and disconnected from their classmates, and they were not learning very much in the process. So when their parents decided to make a change, they asked Torah Day School for help.
The families had come to the right place. Torah Day's motto that every child is a precious individual, worthy of respect and encouragement led the school to accept the students and begin developing inclusive classrooms for them. But while the decision to accept the new students may have been easy, implementing the decision took time and effort.
Gaby Friedman, Manager of the Business Office at Torah Day, reports that teachers found the transition a bit daunting at first. There was much to consider, from the logistics of navigating wheelchairs in the classroom to identifying appropriate academic expectations for their new students. Inclusive teaching would require certain modifications, but some things didn't change for the new students. "Our strategy from the beginning was to treat these children with the same love and acceptance that all children receive in our school, and to include them in all class activities," Gaby remembers. 
From the start, inclusion at Torah Day School has come with a healthy dose of academic rigor too. The girls' parents asked the school to challenge their children to help them reach their potential, and the school agreed. "We want the girls to be learning as much as possible, like any other elementary aged student. So, we give them the same opportunities as their classmates," Gaby says. "For example, we expect them to find their own place in the prayer book. And if children are being called up to the board to write an answer, they join too."
And while certain tasks, like writing, require more effort for these new students, their teachers still insist they do their best, and the children respond with enthusiasm and perseverance. "Our teachers are helping these children understand how much they are capable of," Gaby reports. "Having them do what their classmates are doing is building not just their skills but also their confidence."
Torah Day's inclusive classrooms have benefited all students, not just those with disabilities. "Some students were initially hesitant about interacting with these special needs children; their classmates kind of watched them from a distance. Now it is the opposite," Gaby shares. "Their classmates bring them into their circle, they invite them to join in whatever games they are playing at recess, and they have easy conversations with them. Our typical students see these girls as their friends first and foremost, not as people who are different."
Inclusive education might not always be the obvious or easiest choice for families or schools, but as Torah Day School is showing, it is often the most rewarding.