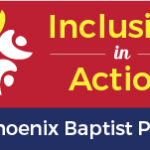 Private School Teacher Leverages Expertise
May 14, 2021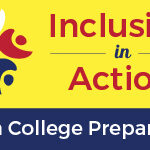 A Family's Journey Into the Unknown
September 21, 2022
From Basketball to Musicals
Inclusion at North Valley Christian Academy Goes Beyond Academic
Today we're sharing the story of the MacLeans, a Phoenix family with three children of different abilities enrolled at North Valley Christian Academy (NVCA). This private school serves students in preschool through 12th grade, 42 of whom receive special education services through the school's B.E.S.T. program. Gina MacLean shares how the inclusive education program at NVCA has impacted her family.
Tell me about yourself and your family.
My name is Gina MacLean and I am a parent of three children that attend North Valley Christian Academy. All three of my children are of differing abilities, interests, and needs. They all attend the same school and receive the support, accommodations, or challenges they need.  
Why did you choose NVCA for your kids?
We chose NVCA because of its B.E.S.T. Program and because the school is a preschool-12th grade Christian school. We wanted our children together on one campus and for my older two, to have a real middle school and high school experience (extracurricular activities, electives, and events) but also remain in a bubble of sorts, with accommodations for their challenges. This school provides that.  
What does inclusion look like at NVCA?
My son with severe anxiety was able to receive understanding support from his teachers and lean on the B.E.S.T. coaches and nurse to get through his panic. He was able to utilize the Student Success Center to calm himself, prepare for his day and get through his homework. He was also able to be with every other student in a typical school environment, but receive what he needed to stay there and be successful.  
My daughter with social and emotional challenges and learning disabilities is able to have a B.E.S.T coach that attends many of her classes with her. This helps her to be in typical classes while her additional needs are met immediately without disrupting the teacher. She leans on the math B.E.S.T. coaches to teach her math in ways that make sense to her. The Student Success Center enables her to receive special tutoring and homework assistance so she is caught up and feels successful in all of her classes. This school has an amazing Fine Arts Department that encourages those with special challenges to shine those talents that God gave them. My daughter may struggle with changing into her costume or calming from a panic attack, but she is encouraged, supported, and cherished and is able to perform and shine on stage. She has earned herself–and been given–many opportunities to perform in talent shows and musicals. She is given every opportunity that any other student receives. She was just part of the Unified Sports Basketball game and felt like a celebrity. She was so excited to say she was actually on a basketball team like her brothers.  The students and staff cheered for her, and she felt included in sports despite her challenges.  
This also allows for parent involvement. The parent volunteer organization takes into consideration all the students and their needs as well when planning events. Students must complete 25 service hours a year, and there are opportunities to serve in situations that work for every student and their abilities.  
What is the best part about this school for your family?
Having all our children in one school where they are included in all areas and receive the support they need is priceless–to not only our children but to our entire family. We have more time to pour into our school, and my daughter has the opportunity to be around typical students. Typical students have the opportunity to learn about those with special challenges and rise to the opportunity to be supportive, encouraging, and understanding.